Post by celine on Dec 14, 2013 7:21:53 GMT -5
Check out Illuminati insider Donald Marshall if you want to know the biggest Illuminati secrets and if you want to help destroy the NWO. he's an Illuminati prisoner taken to the cloning centers against his will. people (including innocent children) are being used as sex slaves and are being tortured there. Don needs as many people as possible to help him inform the world about the Illuminati's secrets like: human cloning, cloning centers and Vril. Please help rescue those that are trapped and silenced with the threat of endless torture and death by sharing Donald Marshall's info/vids. The sooner this all becomes global, the sooner everyone will know the truth and those that are trapped will be freed.
beforeitsnews.com/new-world-order/2013/10/illuminati-slave-speaks-out-looking-for-someone-to-interview-him-on-camera-374.html
Don's facebook page..........
www.facebook.com/donald.marshall.148
Don's forum with vast and comprehensive content:
www.donaldmarshall.proboards.com/
also....new forum for those new to this information....recommended to read this one first....
donaldmarshall.boards.net/thread/4/clone-types-faq
Don's group containing information on vrill
www.facebook.com/groups/228864267222586/
Donald's website...
vrillizards.webs.com/
here's an interview with Donald Marshall:
Illuminati Cloning Programs, Sex and Murder Cults and Reptilians! ..The Vinny Eastwood show.
Donald Marshall's Shocking Original Letter To The Public:
Don's shocking letter on audio...
The Most Important Document That Has Ever Been Put On The Internet.
Are you on Donald's facebook friend's list? If so you may join our private support group for help with sharing his information...
www.facebook.com/groups/611383935579839/?fref=ts
www.facebook.com/photo.php?fbid=1434062143479154&set=p.1434062143479154&type=1&theater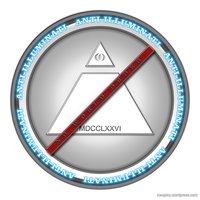 Donald Marshall on Megadeth's "The World Needs A Hero" album cover:
also:
www.facebook.com/photo.php?fbid=1420546448164057&set=a.1386510581567644.1073741828.100006261454197&type=1&theater